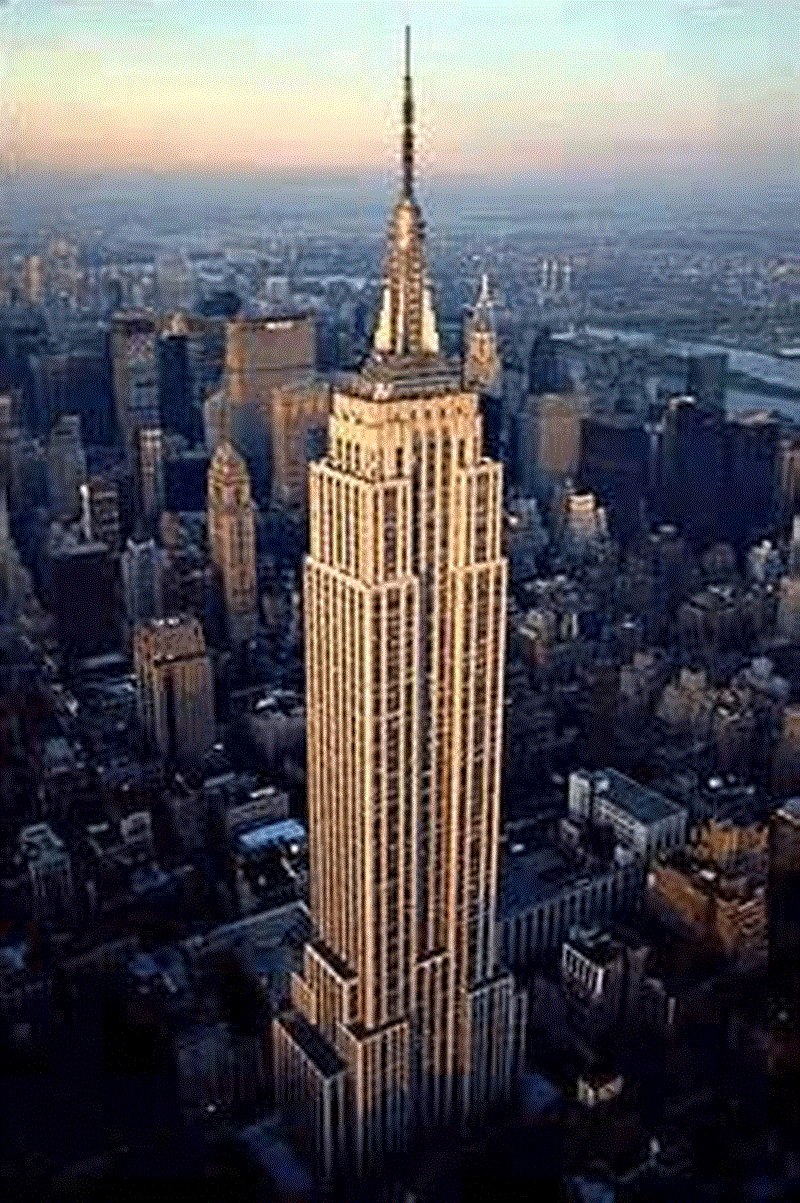 The tallest building in New York City, the Empire State Building is the tallest structure in New York and one of the city's most well known buildings.
This skyscraper stands 1250 feet tall (1455 feet counting the antenna spire). It was built between 1930 and 1931 and surpassed the Chrysler Building as the tallest structure on Earth, until it was beaten by the World Trade Center North Tower in 1972. When the towers were destroyed in the 9/11 attacks in 2001, the Empire State Building was again the tallest structure in New York, but not in the world. In 1945 a B-25 plane crashed into the tower and killed 14 people. Despite the damage and loss of life, the building was reopened a few days later and the damaged section was soon repaired. The skyscraper has also witnessed many suicides and a shooting episode in 1997. In media, the Empire State is famous for its role in the movie King Kong, where the giant ape climbs up the building.
It is an Art Deco skyscraper, constructed of steel and masonry, but how long will New York's icon last after people are gone?
Timeline
1 Day after People: Power begins going out all over New York City. The Empire State Building's lights go out forever.
15 Years after People: Windows begin to fall out of the skyscraper. Birds also start to colonize the building.
  200 Years after People: The Big Apple is rotten. Although it has outlived most of New York City's newer skyscrapers such as the MetLife Building, saturated soil among the Empire State Building's foundation pilings have allowed the building to lean. When gravity makes the building lean too far, the Empire State Building slips from the skyline and crashes to the streets below. The collapse also destroys or damages other buildings in a close range. The Chrysler Building is now the tallest skyscraper in New York City again.