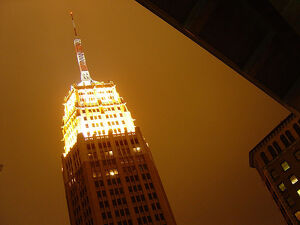 The Tower Life Building is a landmark and a historic building in Downtown San Antonio, Texas, USA. Construction of the tower began in 1927 and the building rises 403 feet (123 meters) and has 30 floors. The building, which opened in 1929, was originally named the Smith-Young Tower and is the central component of a partially completed development called the Bowen Island Skyscrapers. But how long will this masterpiece last?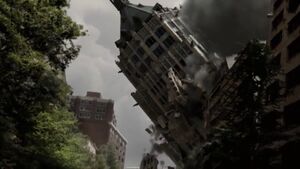 50 years after people: Flooding from the San Antonio River has devastated San Antonio and is softening the foundation of the Tower Life Building causing the building to lean. Finally the lean of the Tower Life Building becomes so great that it collapses into the San Antonio River.
Ad blocker interference detected!
Wikia is a free-to-use site that makes money from advertising. We have a modified experience for viewers using ad blockers

Wikia is not accessible if you've made further modifications. Remove the custom ad blocker rule(s) and the page will load as expected.